Side Table Dilemma
Happy Monday! Hope everyone enjoyed a great Superbowl weekend!
I am not so much into football…did watch the last few minutes of the game and I guess that is all that mattered anyway!
So, my goal for this week is to finally get my bedroom pulled together! Yeah! I have been stressing out about two things: 1. the comforter and 2. the side tables.
I am going to deal with #2 today. I had been planning on having my dad cut off some tree stumps for me to stain and use as side tables. Unfortunately, he is a very busy guy and the it is winter in South Dakota. I am so impatient and just want the room done so I have be scouting for other ideas.
I don't really want your usual tables that come with a bedroom set. I want something either unique or with a little bit of glam. Not so many options on my limited budget and in my hood.
So, here are the options that I did find…some of my favorites were at Target!!
This one is from Pier 1…maybe a little to glam and not sure about that price tag.
This is simple, a little glam, and a very nice price!!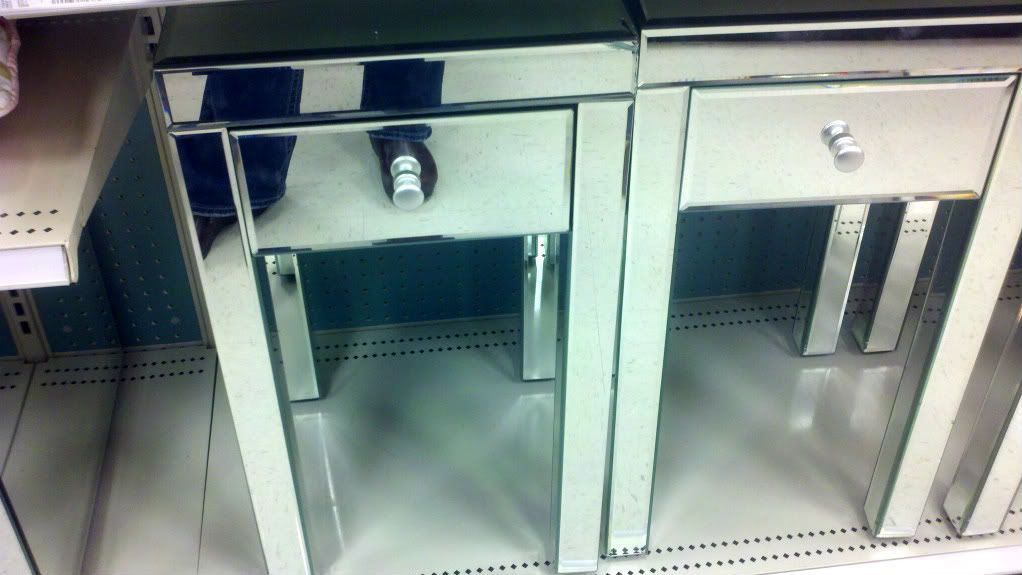 Target has so many cool options…love the mirrored look and the price is right!
Another Target option…maybe a little to simple for my taste.
Love that this one has a little cottage style, a little glam, and yet a great price!
I tiled the floor in my bathroom over the weekend and have to get it grouted this week. But, I still plan on getting this bedroom put together and revealed this week…a girl has to have goals…right??
Pin It